Hi, I'm Neill Davis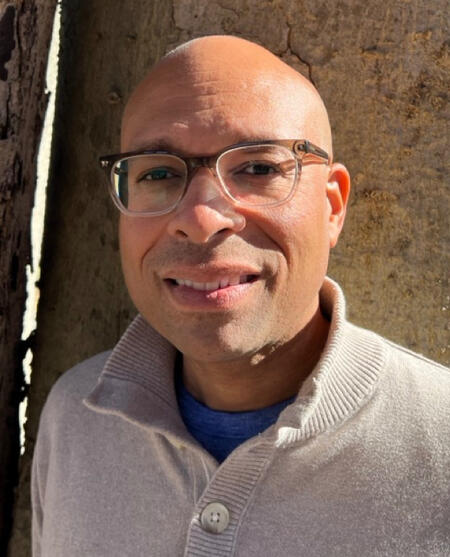 As one who lives in the city and actively participates in city-life, my lived experience is what informs my understanding of the urban environment and its processes. Often, my preferred mode of transportation is a bicycle, which provides a unique view of how public policy shapes our built environment. Whether cycling to school daily with my child, seeking services and amenities available in a community during a bike ride, or discerning how my community addresses sustainable growth, I enjoy researching and developing ways for policy to be more representative of how we live.
My work focuses on urban tensions at the intersection of education, public health, transportation, planning, and sustainability and evaluates how these factors impact inclusive development and economic resilience in underserved communities. Leaning into research centered around urban geography, racial equity, and government policy, my aim is to offset systemic barriers through compelling storytelling and leveraging my extensive professional network to shape more equitable community solutions related to economic development and policy making.
Core Knowledge & Skillset
- Community Outreach Initiatives
- Coalition Building
- Program Evaluation
- Persuasive Writing
- Spatial Analysis
- Storytelling & Visualization
The Educational Connection Story Map
This story map explores the possibility of connecting middle and high schools of the Atlanta Public Schools system with local colleges and universities, using area multimodal paths, for children to access instructional enrichment. Maps are used to conduct a spatial analysis of existing path infrastructure, campus locations, a two-mile boundary around schools defining the proposed safe travel distance for students, and crash activity within the two-mile boundary.
Qualified Immunity, When Is Its Time Up
With questions regarding the violation of personal rights positioned firmly at the center in the debate about qualified immunity, this paper looks at where this power began, who stands to benefit from the doctrine, and political implications from the public, judicial, and legislative perspectives.
The Intersection Of School And City Transportation Needs
In this study, Atlanta Public Schools transportation policy is evaluated based on whether it can be considered supportive of non-bus riding middle and high school-age students between home and school. Important factors taken into consideration for this critique include equity, the built environment, and safe access to travel networks.
Education
M.I.S. in Urban Studies, 2023
Georgia State University, Urban Studies Institute
Capstone: The Intersection Of School And City Transportation NeedsB.S. in Public Policy, 2019
Georgia State University, Andrew Young School of Policy StudiesPanther Immersion Programs (Panther in the District), Georgia State University, 2018Collaborative Institutional Training Initiative (CITI Program), Georgia State University, 2021